Counselling for Growth and Change in Guildford and Surrey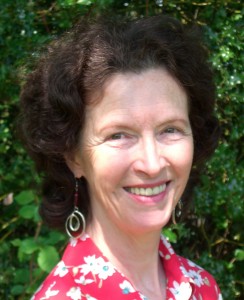 I have more than 24 years of experience as a counsellor and therapist, working both long and short term with clients. I offer day time, early morning and evening appointments.
Seeking help from a professionally qualified therapist for personal issues and difficulties is neither 'self indulgent' nor 'weak'. On the contrary, at certain critical moments in life it is a sensible course of action and an investment in your future.
I believe that life is for living, not just surviving!
I can help you to:
Improve your personal or work relationships
Manage and prevent unnecessary

anxiety

or stress
Change negative thought patterns
Find new ways of doing things differently
Build your self confidence
Lift feelings of

depression

Get beyond a painful or traumatic childhood
Anne is wise, kind, honest, patient and fun. She listens carefully and offers sensible and practical guidance. Somehow, without ever actually telling you what to do, she leads you to finding solutions, and to feeling confident, comfortable and happy within yourself. I had previously never imagined that my life could be this happy, fulfilling and peaceful. My only regret is that I didn't find Anne twenty years earlier! I will be thanking her for the rest of my life. Nicky
I am also a qualified and experienced Life Coach. Please see www.annebellcoaching.co.uk if you feel that Coaching would be more appropriate for you at this point in your life.